Cig Cache

More
Filter for Smoke Grabber Smokeless Ashtray

More
62x32mm Inline Skate Wheel

More
Sienna1 Marble Box

More
test00test

More
One-Bottle 1/2 Window Burgundy-Natural Wine Bag

More
| | | |
| --- | --- | --- |
| | Oscar Smokeless Ashtray, portable & for cars. | |
---

Filter for Oscar Smokeless Ashtray
SKU: SA228F

Original super absorbent activated carbon filter for Arret Systems SA228 Oscar smokeless ashtray. Comes in a box with 4 filters.



Oscar SA228 filter pack (contains 4 filters)

$2.95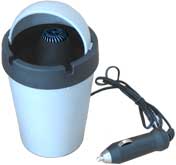 Oscar Smokeless Ashtray SA228
SKU: SA228

This is a perfect smokeless ashtray for use in cars & autos since it fits comfortably in a cup holder. Quiet motor draws smoke into the super absorbent activated carbon filter, removing smoke and odor.

Smoke is drawn into the filter at the top and clean air emerges from the back.

It can run with car cigarette lighter plug (included) or two "AAA" batteries (not included). Or use it when forced to go outside to smoke. On and Off switch located in the back.

Includes 4 extra filters.


Oscar Smokeless Ashtray + 4 extra filters

$16.95