Helmet Smokeless Ashtray

More
Seacrest06a Marble Ashtray

More
7mm Skate Axles

More
Clean Room Bundle IIIA

More
Sienna1 Marble Box

More
54mm X 32mm Lighted Skate Wheel for Roller Skates or Skate Boards

More
5" Round Windproof Ashtrays

This melamine ashtray's sun resistant colors allow smokers to match outdoor pool & patio furniture. Windproof design keeps ash from blowing.



---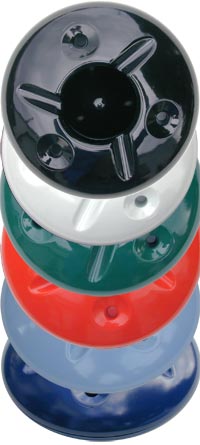 5" Commercial Grade Round Melamine Windproof Ashtray
SKU: 5rndn

This unique commercial grade windproof ashtray hides ash & cigarette butts inside & keeps tables clean & ash free, especially in a breezy outdoor setting. Specially designed holes make extinguishing of cigarettes easy. The easy-clean melamine makes it heat resistant and dishwasher safe. Sun resistant colors go well with outdoor pool and patio furniture.

Available colors are: Black, White, Navy, Sky Blue, Green, Red. Select color by editing "Edit Option" at checkout (please note this ashtray in black is $9.95).


5 Inch Round Melamine Ashtray

$9.95